Meet Our Behavior Consultants
Each of our behavior consultants is focused on helping individuals with disabilities live their best lives by developing customized plans to meet their specific needs.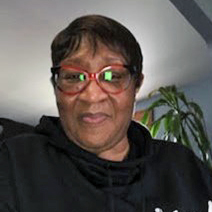 I am passionate about helping those in need, focusing on their strength, and equipping them with skills to achieve their full potentials. I have more than 18 years of experience working in a variety of roles with people with disabilities, people who are homeless and people with substance abuse issues. I earned a bachelor's degree in health and human services from Purdue University Fort Wayne and a master's degree in psychology from Indiana Tech.
I have worked in several facilitaties, such as the Washington House, Whitington Home, Genesis Outreach, Benchmark (AWS), LADA, LIFE, ResCare, New Wave, and Meridian Health, using my education and skills as a professional, assisting those with needs in the community.
In my spare time, I enjoy being around my family (even the 3-year-old great grandchild who is the main entertainer), outdoor cooking, simple gardening, and relaxing while listening to jazz (preferably live jazz).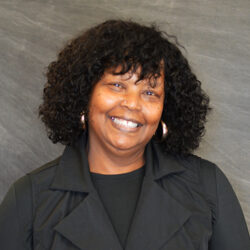 Patricia Bailey
I started my journey eight years ago after retiring from Fort Wayne Community Schools as a middle school guidance counselor. During my time at Easterseals Arc, I have worked with and supported some amazing people. Over the years I have watched them learn how to handle their behaviors, improve their decision-making skills, utilize their coping skills, work on conflict resolution, and the list goes on! They have improved their quality of life by using the tools we worked on during the time we spent together. I love working with middle schoolers, high schoolers, and young adults, but I have also worked with more mature individuals, too.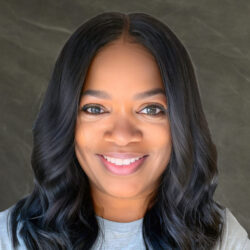 Cynthia Black
My educational background includes a bachelor's degree in marketing, an MBA and a master's degree in education with a focus on school counseling. I have experience as a behavior consultant working with working with children and adults. Before joining the behavior team at Easterseals Arc, I worked at Bowen Center as a skills coach. I also work at Fort Wayne Community School as a business teacher at Wayne High School.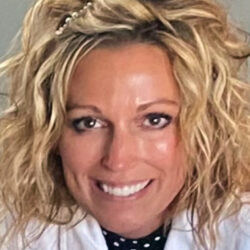 Lori Edwards-Walters
I have had the opportunity to support individuals and families in many ways my entire life. I love working with people and especially caring for others! Whether it be children or adults, individuals with special needs, or anyone who can use an advocate, my passion is developing and helping others so they can have a positive and better quality of life.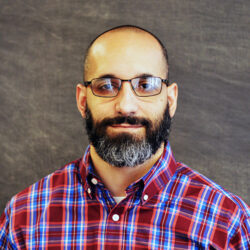 Jeff Guy
I was born and raised in Fort Wayne. I earned both my bachelor's degree in human services and my master's degree in psychology from Indiana Tech. I have 10 years of experience working in the human services field. During that time, I have been both a leader and a team player who has developed and facilitated many programs throughout my professional career, while working with diverse populations. Being a leader and helping individuals be successful provides me with great personal and professional satisfaction.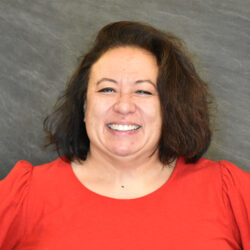 Heather Hower
I went to Ball State University where I earned my bachelor's degree in special education, serious emotionally handicapped and special education, early childhood. I earned my master's degree in education at Indiana Wesleyan University. I was a special education teacher at Bellmont High School (Adams-Wells Special Services), Arcola Elementary and Maple Creek Middle School (Northwest Allen County Schools), and I ended my teaching career in the fall of 2017 at Blackhawk Middle School (Fort Wayne Community Schools).
I became a behavior consultant here at Easterseals in 2017 and have not looked back. I can honestly say that this is my dream job! I am more than a BC. I am my participants' cheerleader, bringing my positive vibes and contagious enthusiasm to encourage and teach them the skills to be successful. I love being able to work with my participants to help them be the best version of themselves and to live their best life. Seeing their transformation is amazing and fills my bucket each and every day.
Kirsten Matherly
My passion is working with individuals with differing abilities who need extra supports to learn to communicate, interact socially, and manage their emotions, among other things. I am a firm believer that ALL behavior = communication and that no person is "bad." I have a master's degree in social work and therefore take a person-centered approach focusing on the individual's goals, their vision of their best life, and how we can work together to achieve that. Having my bachelor's degree in special education: severe interventions and teaching experience at Fort Wayne Community Schools, I am also knowledgeable and passionate about helping individuals learn, grow, and thrive!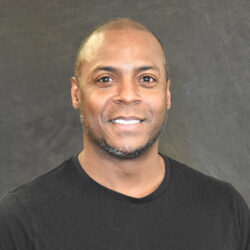 Alex Presley
Bio coming soon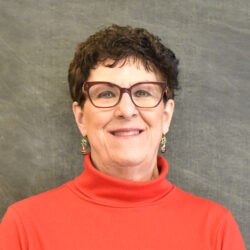 Toni Printzos
I graduated from Ball State University, where I majored in special education and minored in orthopedic handicapped and health impaired, in 1977. I later went back to Ball State to earn my master's degree in learning disabled and neurologically impaired. In 2000, I added seriously emotionally handicapped to my Indiana professional license. I spent a total of 39 years in the field of special education, which included 21 years in the classroom and the last 18 years as a special education consultation and resource teacher for Fort Wayne Community Schools. While with FWCS, I also was part of the autism team.
I retired from FWCS in June of 2016 and began working for Easterseals in August 2016 as a behavior consultant. I love my job as a BC, and I get to work with amazing participants, families and support staff! My passion has always been to work with individuals with intellectual disabilities as they are such amazing individuals!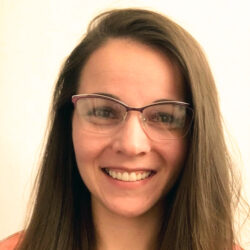 Heather Schillinger
I am a behavior consultant with an advocate's mentality and experience working among diverse populations. I have a connector communication style, which is personal and interactive. I believe having the ability to hear individuals as they need to be heard is a key factor in good consultation, and she is extremely dedicated to always doing better the next day.
I earned a bachelor's degree in psychology with a concentration in addiction from Trine University and master's degree in general psychology from Purdue University Global. I am also pursuing a doctoral degree in community research and action.
I have experience working with children, adolescents, and adults, and I have worked with clients in a home setting, community setting, and school setting, working alongside other providers to ensure care was being provided appropriately across all lines. I also have experience as a Registered Behavioral Technician, where she utilized applied behavioral analysis (ABA) therapy while working with verbal and non-verbal children on the autism spectrum.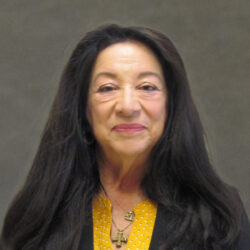 Eva White
I graduated from Roosevelt University in Chicago with a master's degree in special education, specializing in emotional disabilities, learning disabilities, attention deficits including those with hyperactivity, and with special education guidance counseling. I also studied under Cathy Pratt, autism specialist, and Carol Gray, author/ developer of Social Stories. I have more than 36 years of experience working with special education students at the elementary, middle, and high school levels, and at Forest Hospital in Des Plaines, Ill., St. Joseph County Intermediate School System, Northeast Indiana Special Education Cooperative and Fort Wayne Community Schools.
During my career, I have worked as a special education teacher, a teacher and behavior consultant. My students have included those with behavior and emotional disabilities, autism, mental illness, developmental delays, intellectual disabilities, and other health challenges. I not only have experience developing and implementing behavior plans, but also with assisting people to develop or improve their social skills across settings.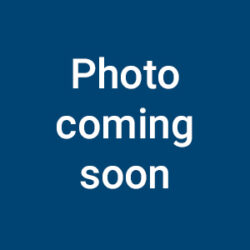 Natalie Williams
Bio coming soon