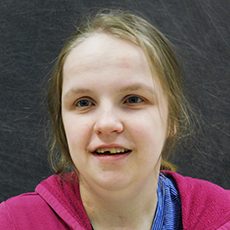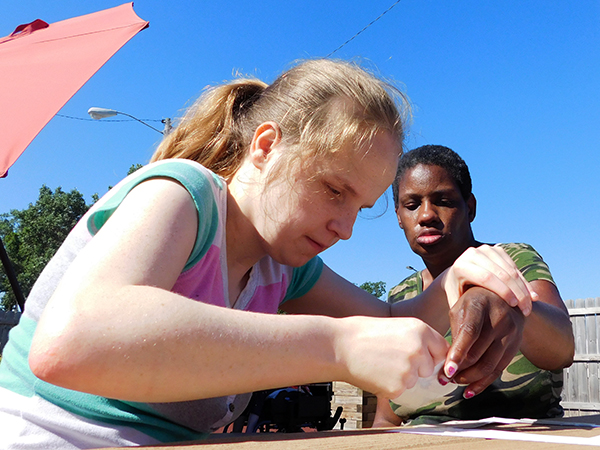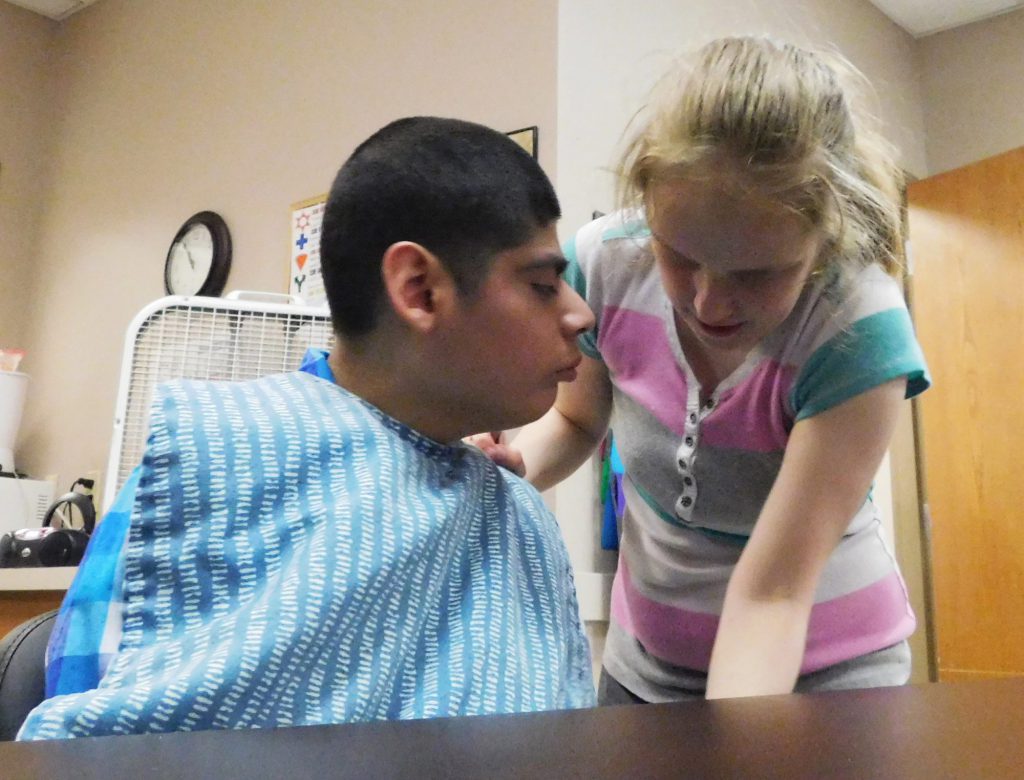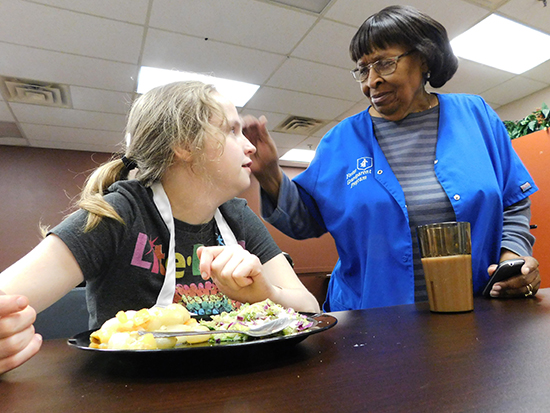 Sara says only a few words. Her sentences are only a word long. But she cares about her friends in the Adult Day Center, and she's becoming a leader.
Sara, 21, helps so much that you might call her an assistant to staff members. She folds laundry. She helps serve lunch. Most important, she does everything she can for other people in her small group at Easterseals Arc.
With steady encouragement, prompting and guidance, Sara is helping all those around her.
Christian is walking more often, but a staff member still accompanies him every step. Often Sara is there on his other side, keeping both her hands in a gentle grip on his arm, reassuring him as makes his way from room to room.
Then there's Sara's friend Deb. Left on her own, Deb seems content to sit quietly for long periods. But there's no way Sara will ignore Deb. When the four consumers in her group go outside to the garden for an art class, Sara walks beside Christian, helping to guide him through the hallway. But she doesn't lose track of Deb. She frequently turns to Deb, points to the doorway, and says, "Come! Come!"
Once they're outside, Sara takes Deb's hand in hers and helps her glue pictures and scraps of patterns on a paper frame. When Sara's group goes to another room to play bingo, Deb no longer sits by herself. Her bond with Sara – who's about as sociable as anyone in the building – draws her to Sara's side, where Deb joins a table of people at play.
At lunch, Sara helps everyone get into aprons before they eat, then she suits up in her own plastic gloves and cap before she pours drinks and helps serve the meal. Sara enjoys helping with the clean-up after lunch, and she's getting Deb into the habit of clearing her own dishes from the table. When her group is on the go, moving from room to room or from inside to outdoors, Sara's quick to volunteer to push people in wheelchairs to the next destination.
When they do laundry – a daily-living skill they practice in the Adult Day Center – Sara helps with the folding, and she also guides other consumers as they help load the washer and the dryer.
As Sara learns more and does more, her caring nature inspires her peers to do more, too.
Sara has a long history of caring. When she was much younger, Sara helped attend to her grandmother. She loves to take care of her nieces and nephews. When she was a teenager, she volunteered at a nursing home.
"Sara loves to make a difference in other people's lives, and her own," her mother said.