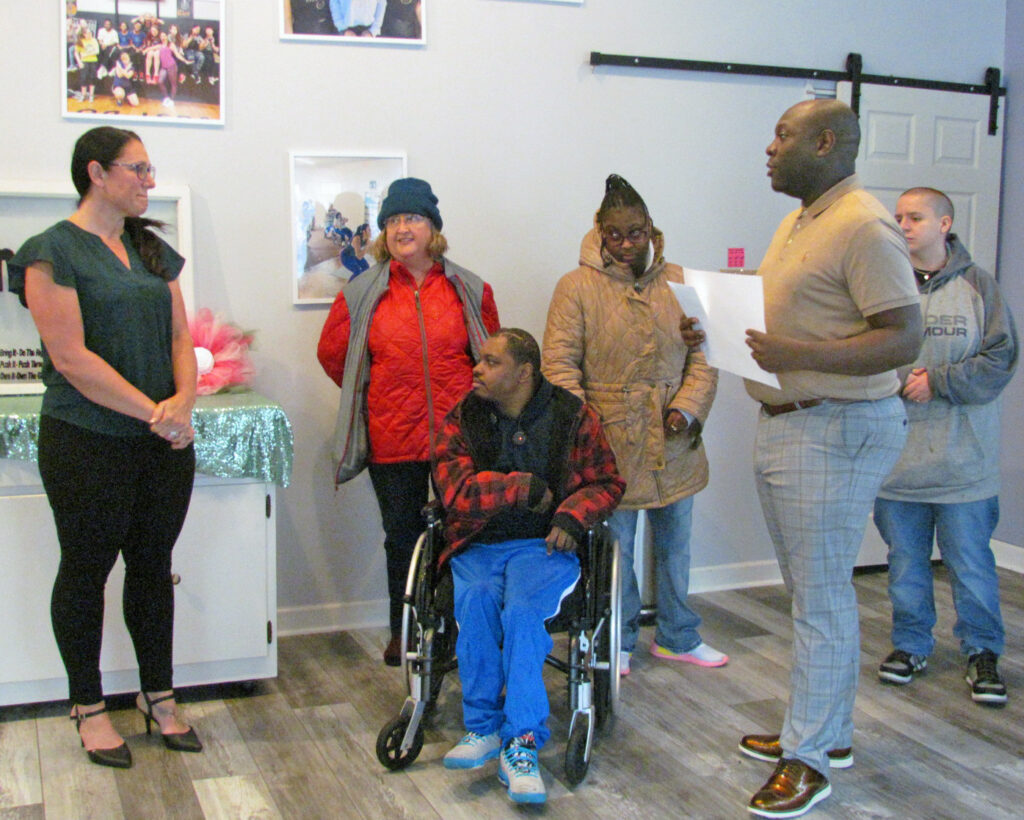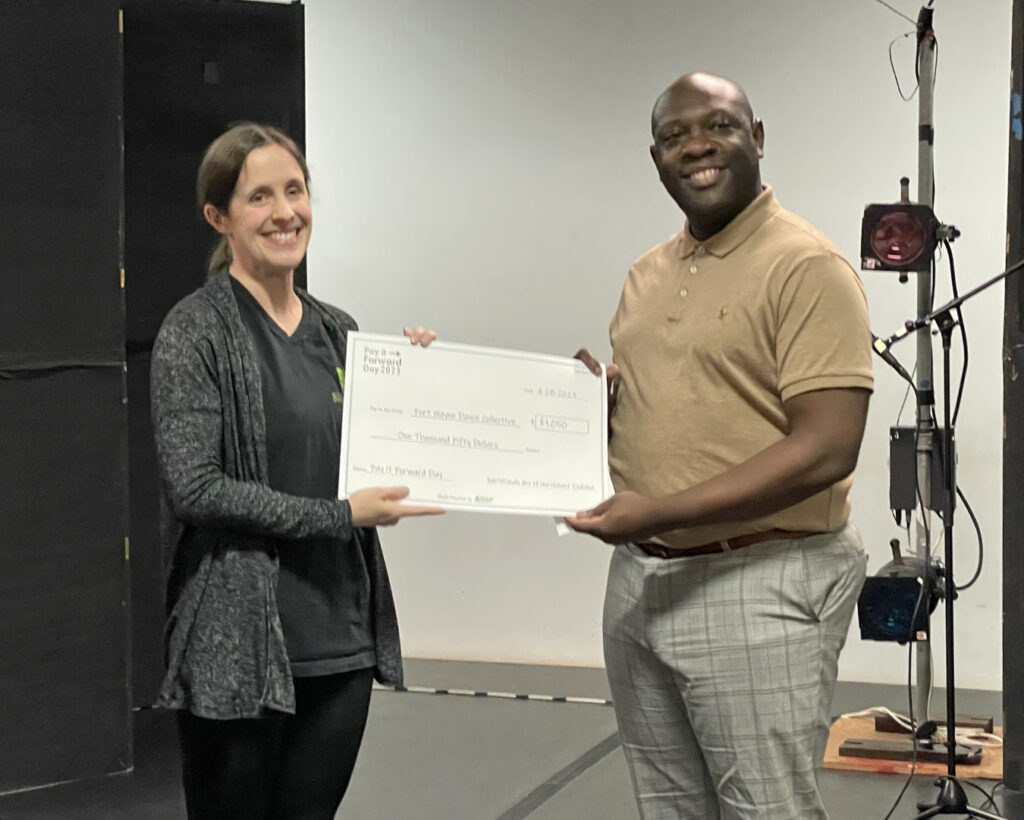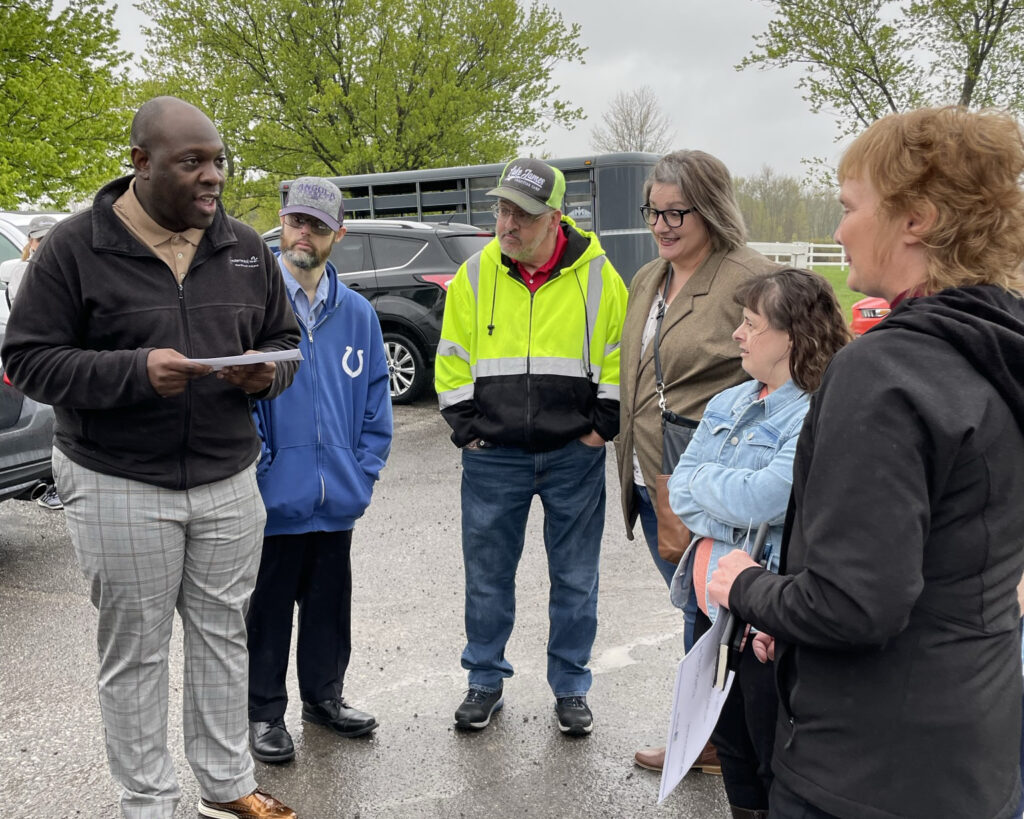 Fort Wayne, Ind. — Self-Advocates at Easterseals Arc of Northeast Indiana, with the support of AWS Foundation, presented $5,000 in donations in celebration of Pay it Forward Day on April 28. Self-Advocates are people with disabilities who work to make their communities more inclusive and accessible.
The Easterseals Arc Self-Advocates were proud to present:
$2,500 to Bring It-Push It-Own It
$1,050 to the Fort Wayne Dance Collective
$1,450 to Image of Hope Ranch
The Self-Advocates chose the three recipients because each has made a positive impact on the lives of people with disabilities through programming partnerships and volunteer opportunities. Participants from Easterseals Arc in Fort Wayne, Easterseals Passages in Columbia City and Easterseals RISE in Angola have gained self-confidence and built friendships through their interactions with these organizations.
"Easterseals Arc of Northeast Indiana has so often benefitted from the generosity of others," says Patti Hays, AWS Foundation CEO. "The idea of celebrating Pay it Forward Day in this way is to allow those with disabilities to experience the joy and internal satisfaction that comes from giving to others."
Pay it Forward Day was started in 2007 to show that a small act of kindness can make a big impact. AWS Foundation tasked Self-Advocates with selecting nonprofits in their communities that have made an impact on their lives to make a donation.
About AWS Foundation: Founded in 2007, AWS Foundation supports a wide range of organizations and service agencies in northeast Indiana, working to develop a community in which people with enduring intellectual, developmental, and physical disabilities are engaged fully and meaningfully in all aspects of community life. For more information, visit awsfoundation.org.